Keihanna Online Café

Guide to using online meeting function
KEIHANNA Link introduces SOBA Project Inc.'s online meeting tool "Mieruka Cloud." This tool facilitates communication via the Internet, so that you can hold online meetings with people in other locations, while sharing visuals, audio and various kinds of data.
Please check "Request Online Meetings" on the inquiry form you send to each company or organization.
Mieruka Cloud – Soba Project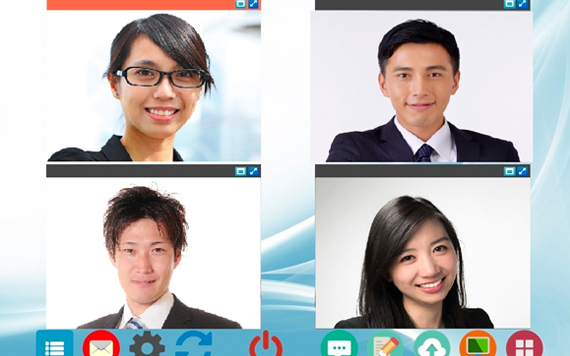 Online meeting tool "Mieruka Cloud"
Mieruka Cloud was developed as an online meeting system that is easy for anyone to use.
It uses the independently developed "SOBA framework," based on innovative development results from collaborative research among the industrial, academic and government sectors.
Web meetings convenient wherever you have Internet access
The system allows you to link up with overseas areas, as well as of course Japan nationwide. That means you can use this system wherever you are if you have an urgent meeting. It can connect business people worldwide.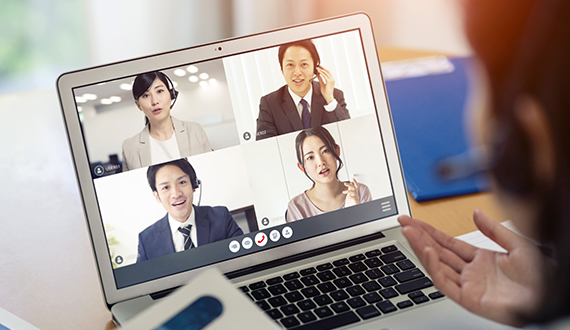 Share materials on a whiteboard or share PC desktop screens
Participants can share PDFs, photos, document files, etc. by displaying them in the whiteboard area. Realtime sharing is possible with a simultaneous insertion function, which allows participants to draw or write on displayed materials. Of course, there is a function for sharing your own desktop screen.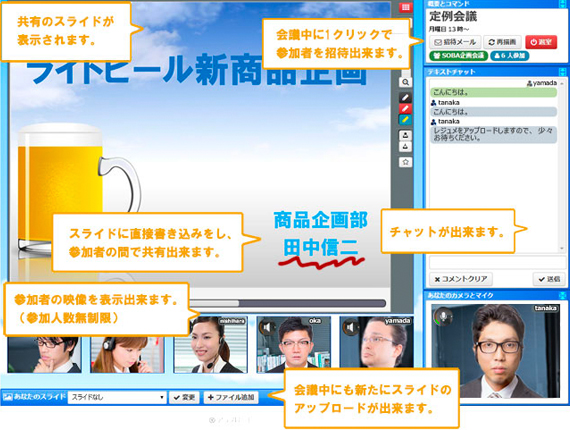 Voice recognition function automatically creates meeting minutes
If the voice recognition function is enabled, text of what speakers say will be simultaneously and automatically created for all conversation throughout the meeting. Furthermore, this content can be downloaded as a .txt file.
Multilingual translation function
In addition to the voice recognition function, the system is equipped with a multilingual translation function. That makes possible real-time meetings with overseas users.
Other functions
• Security measures that ensure privacy
End-to-end encryption with WebRTC provides protection from surreptitious monitoring.
• Corrects degraded network quality
Thanks to the automatic bandwidth control function, reduced network quality is automatically corrected.
• Higher audio quality than with telephones
If there is a stable environment, you will be able to enjoy higher audio quality than with normal telephones.
Application for use
Companies and organizations that have registered their information with KEIHANNA Link can use Mieruka Cloud free of charge.
Precautions

• Please complete user registration to request use
• Since the number of simultaneous connections for all users is limited, be sure to confirm that there is an opening for your desired time on the use reservation calendar and then input your reservation.
• Concerning use of the Mieruka Cloud, in accordance with the "Mieruka Cloud Use Agreement" established by SOBA Project Inc., the company assumes no responsibility for any damage or loss suffered by the user while using the product.

Other online meeting tools
You can also contact through this site to companies and organizations to request online meetings using Microsoft Teams or Zoom.